Baby Come Back
is the third episode of the first season of
Best Of Luck Nikki
. In this episode, Rohan loses Nikki and they try to find her before Avtaar and Himani return home.
Rohan takes Nikki to a coffee shop and accidentally swaps strollers with a girl and brings home the wrong baby. Meanwhile, Avtaar and Himani go on a date to get their minds off Nikki.
Dolly
-निक्की, आज तुम सही सलामत घर पहुच गयी, माता रानी का शुकर है. हम भी सही सलामत होते अगर को माँ ना पता चला होता तो क्यूंकि सच कभी छुपाना नहीं चाहिए...
Hemani- क्यूंकि अगर पकड़े गए तो खूब पिटाई होती है, तो इसीलिए सबक यही है की अगर मम्मी से बदमाशी की तो तुम्हारी खैर नहीं!

Dolly
- हाँ, और अगर तुम बड़े होकर ऐसा कुछ कर भी दो तो बैस्ट ऑफ़ लक निक्की!
Ending Credits
Edit
Sunny
- मेरे इस हाथ में है एक पाच रूपए का सिक्का और इस हाथ में एक औडीनरी अंडा. अब मैं इन दोनों को इस टोपी में दाल रहा हूँ. आबरू का दबरू गिली गिली जबरू.
J.J.- हैं? ये कैसे किया? मुझे भी बताओ...
Sunny- आपको चाहिए जादू की जानकारी, मैं कर रहा हूँ नयी विडिओ गेम खरीदने की तयारी तो....
Sunny- हाहा! लल्लू लाल!

J.J
.-लल्लू लाल एल.एल.? लेकिन मैं तो जे.जे. हूँ. लल्लू? लल्लू किसको बोला?
Also Starring
Edit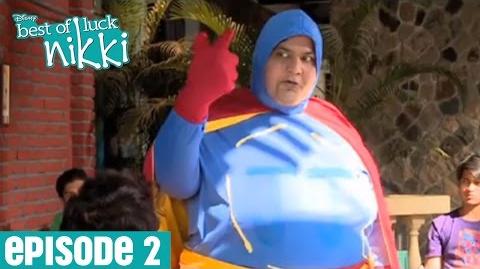 Ad blocker interference detected!
Wikia is a free-to-use site that makes money from advertising. We have a modified experience for viewers using ad blockers

Wikia is not accessible if you've made further modifications. Remove the custom ad blocker rule(s) and the page will load as expected.